Regular price
LE 115.00 EGP
Regular price
LE 115.00 EGP
Sale price
LE 115.00 EGP
Unit price
per
Sale
Sold out
Our premium sun-dried  signature medjool dates are our most classic medjool style. Available in Mini, Large and Extra Large sizes. Caramel light taste, not overly sweet, and plump, these are a favourite no matter what size you go for.
Share
View full details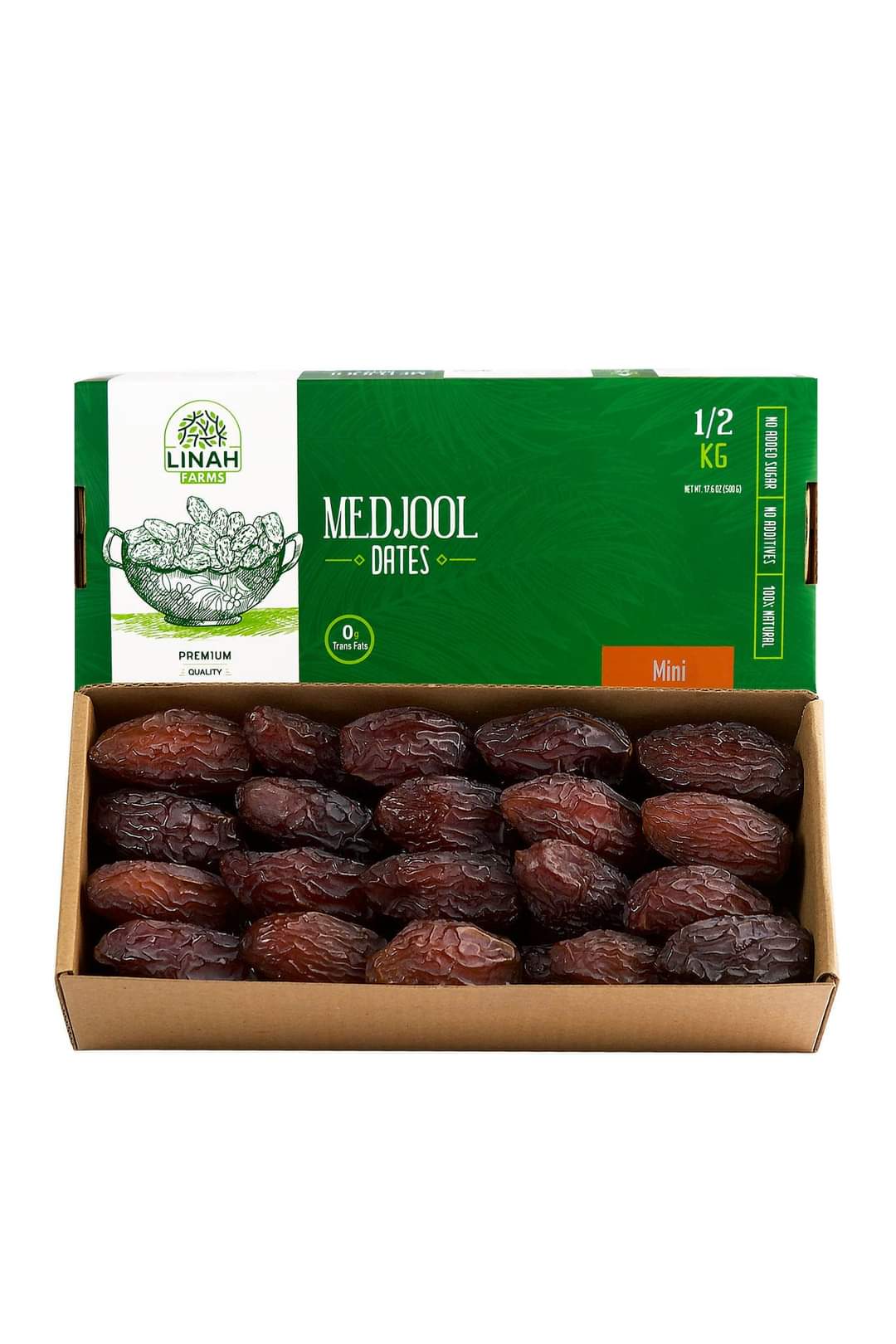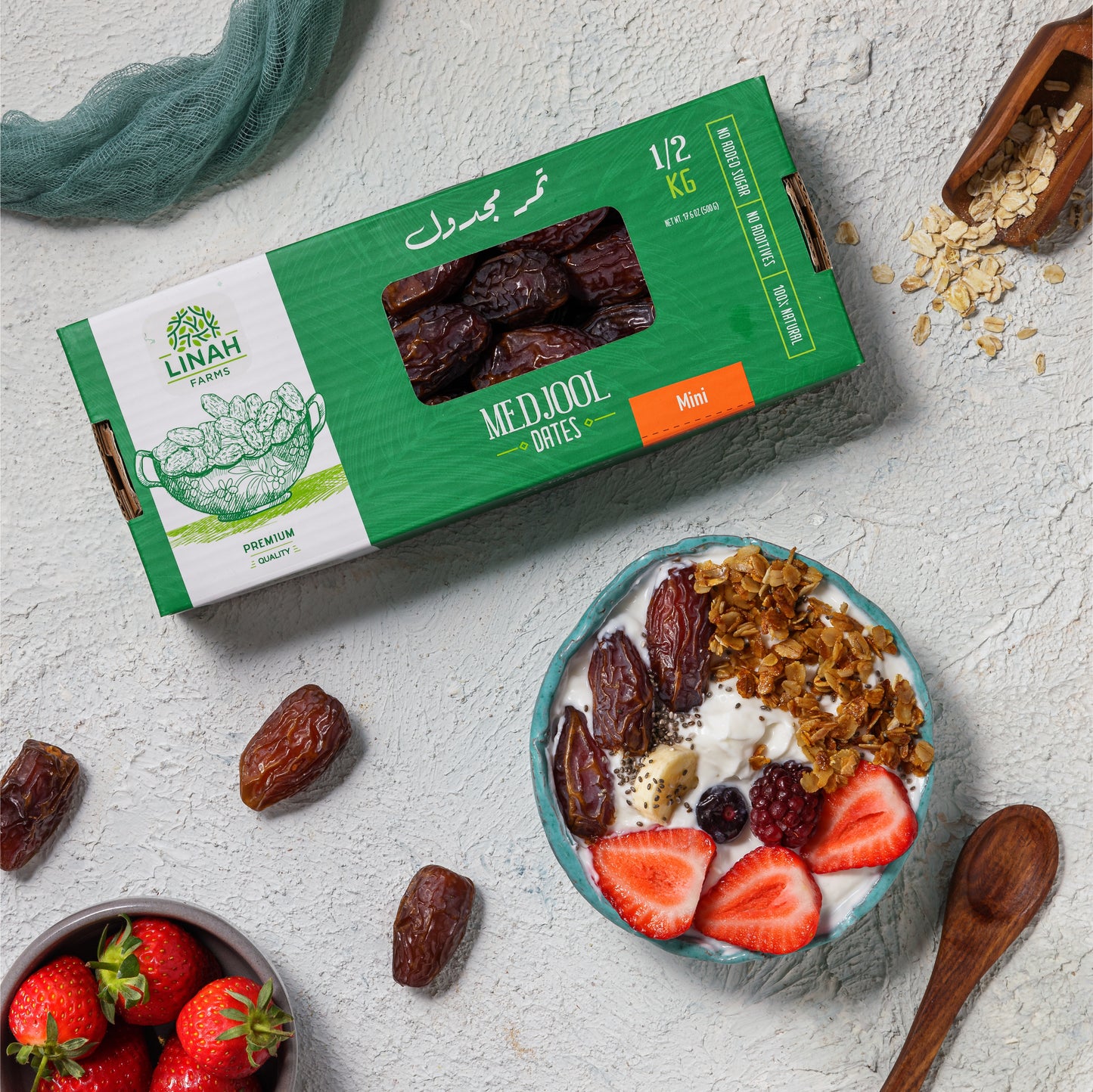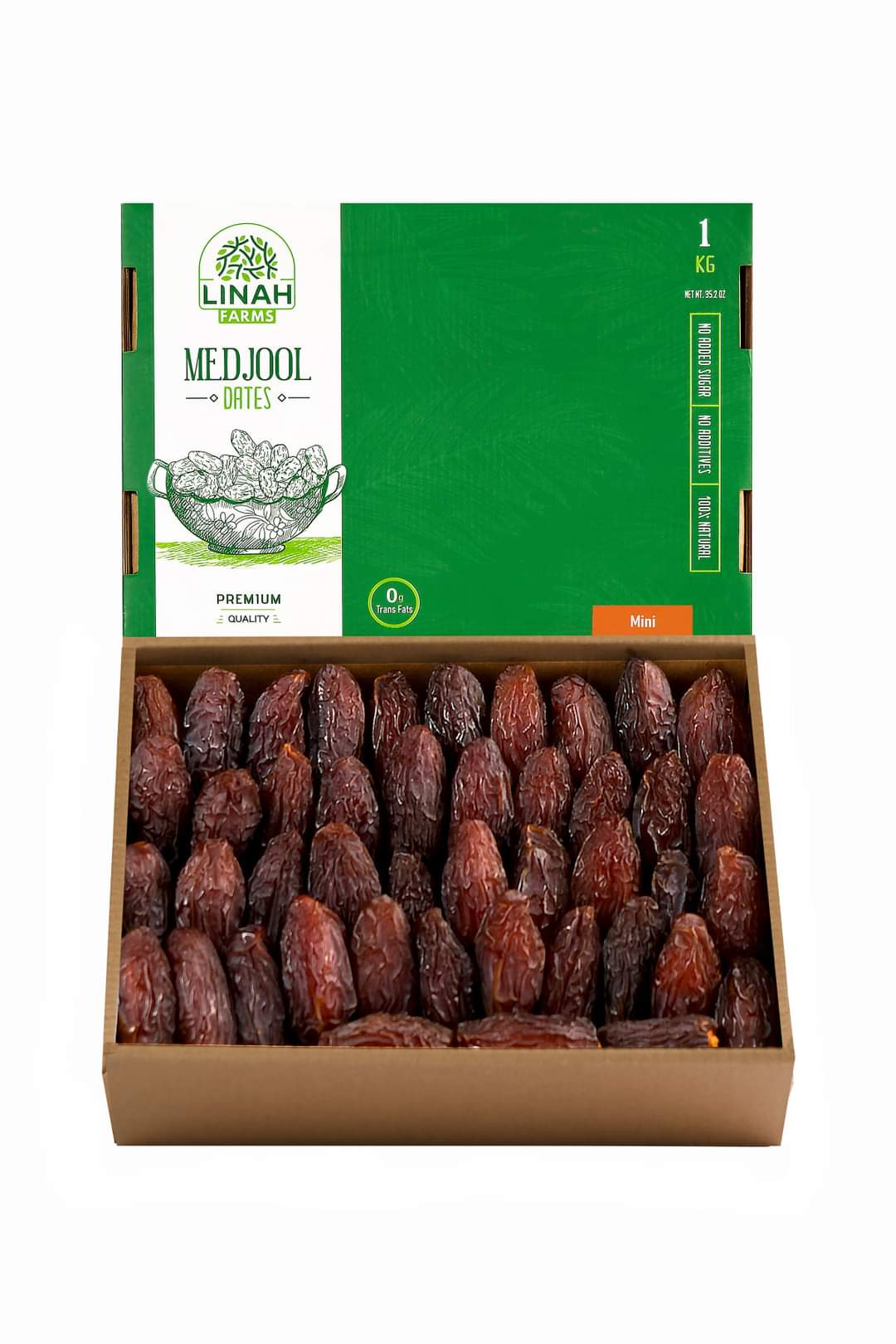 افضل تمر في مصر على الاطلاق!
فعلا تمر مجدول لينا افضل تمر مجدول جربناه في مصر مش مبالغة!
طري وكله لحم، وطعمه تحفه، مش مسكر بزياده، مظبوط جدا
المشكلة الوحيدة انه مغري جدا جدا للاكل 😂 الواحد مش بيحس بنفسه الا وقد خلص على نص العلبة تقريبا 😂
الميني رائع وحجمه ممتاز جدا، فما بالكم بالجامبو!
شكرا جدا اسرة مزارع لينا🙏
تجربة اكثر من رائعة
تجربة الشراء اونلاين كانت اكثر من رائعة
البلح وصل ممتاز وفي خلال ٣ أيام عمل زي المكتوب بالظبط، وموظف شركة الشحن مهذب ومحترم جدا
ووضع هدية رمضان كريم
داخل العلبة فكرة جميلة وراقية
اتمنى تفضلوا بنفس الكفاءة وتوجدوا منافذ اكتر تبيع بنفس عروض الاونلاين
لان كارفور بيبيع باسعار أغلى بكتير